Breakfast
Wake up and smell the coffee! From pancakes and waffles to omelets and sandwiches, we have all your breakfast favorites so you can start your day with a smile.

Lunch/Dinner
There is a good reason why our broasted chicken and homemade soups are famous nationwide. Dine with us and see it for yourself!

Bakery
Sweet tooth? We've got just what you need. Delight yourself with our in-house baked goods. Try our pies, dumplings, cakes and cookies galore, and more!
Welcome To
Thurmont Kountry Kitchen
Welcome to your home away from home. For a good reason, Thurmont Kountry Kitchen is one of Maryland's preferred family restaurants. We love our communities, which shows in the warm customer experience we deliver every time you break bread with us! 
We developed our menus to please even the palates of the pickiest eaters. The secret to our success lies in combining home-style cooking with fresh, locally sourced ingredients!
Discover home-style cooking at its finest by visiting us today to try something new or order an old favorite. We look forward to serving you!
Discover Our
Daily Specials!
Be the first to catch our specials; we know you'll enjoy these mouthwatering dishes even more than Grandma's home cooking! From our award-winning broasted chicken to our delectable home-baked goods, we have something to please every palate. Check out our daily features!
Featured Special
8 pieces of chicken & 2 pint sides
$16.99 – Every Wednesday!
A Sneak Peek at Our Menu
We have something to satisfy everyone's cravings! Our family recipes are made in our kitchens with the freshest products, carefully sourced from local suppliers. Our secret ingredient? Love!

"Great food, and wonderful service. This is a gem of a place. Family owned, and they make you feel like you are a member, and sitting down to a family dinner. The broasted chicken is amazing!"
Cynthia C.

"Good food, great service, fair prices. Clearly a favorite of locals with a hometown feel."
Kate C.

"My sisters and I were up there for a trip. We stopped in and were extremely pleased. The broasted chicken is out of this world good. There was so much food we all had to take leftovers home. The prices are wonderful. The staff was very friendly and attentive to us."
Kathy H.

"Comfy atmosphere newly decorated and very clean. Food was so good, their Broasted Chicken meal was delicious."
Colleen B.

"Great, comfortable and personal experience. Ordered a pumpkin spice cappuccino and gingerbread pancakes! Super happy and delicious. As well as lunch wraps and fresh fruit."
Brittany H.
Our People
Meet our friendly staff members. From the moment you walk through the doors of Thurmont Kountry Kitchen, you will feel right at home thanks to their charming hospitality and outstanding service. We are on a mission to make everyone feel like part of our family and pride ourselves on the long-lasting relationships we have established with our customers throughout the years!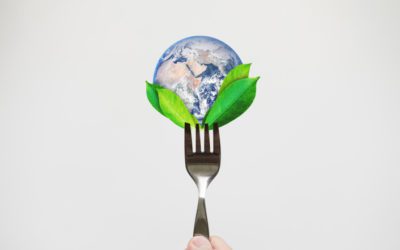 A Guide to Sustainable Eating and Mindful Consumption It's no secret that our food choices significantly impact the environment, and more people than ever are realizing the importance of sustainable eating. But where do you begin? Sustainable eating isn't just about...